This bundle includes:
Bio-Well Basic Training

(included with purchase)

Bio-Well Level 1 Advanced Training

 ( certification training)

Bio-Well 2.0

 Device 
SRC4U Quantum Healing (6 months license)


Latest Technology in Electrophotonics Featured on

 


"GAIA TV"


"I have researched many biofeedback devices! I recommend for you to buy a Bio-Well because you can see how everything is affecting your energetic body and no other device gives you this much information"

    - Founder at Lightworkers.club / GaiaHealers.com
 Nima Farshid
Before and After Results 
Why buy from Gaia Healers?
We are an authorized global distributor! Bio-Well does not sell directly to consumers. Buying from us is like buying directly from Bio-Well. All warranties and guarantees are 100% valid. Your device will be shipped from the Bio-Well shipping center in Colorado.


100% Satisfaction Guaranteed!


There are ONLY three trainers that can train and certify globally and our Founder, Nima Farshid, is one of them! Certified to teach Planet Earth. He has been researching and testing Bio-Well globally and has completed scans on hundreds of people. He actively works with inventors to test the effect of their products on the vital body. He has been trained by Dr. Korotkov, the inventor of Bio-Well, and loves to share his knowledge with you.


Customized Meditation Music
(Solfeggio Frequencies)  




Bio-Well is a revolutionary tool based on Electro-Photonic Imaging or Gas Discharge Visualization technique (Kirlian effect) made especially for express-assessment of the energetic state of a person. Interpretation of the scans is based on the Acupuncture points concept, Ayurveda, and many scientific and clinical types of research made throughout 20 years.
Bio-Well has been developed by an international team led by Dr. Konstantin Korotkov and brings powerful technology known as the Gas Discharge Visualization technique to market in a more accessible way than ever before. The product consists of a desktop camera and accompanying software. Accessory attachments are also available for purchase to conduct Environment and Water Scans.
The Technology: GDV Technique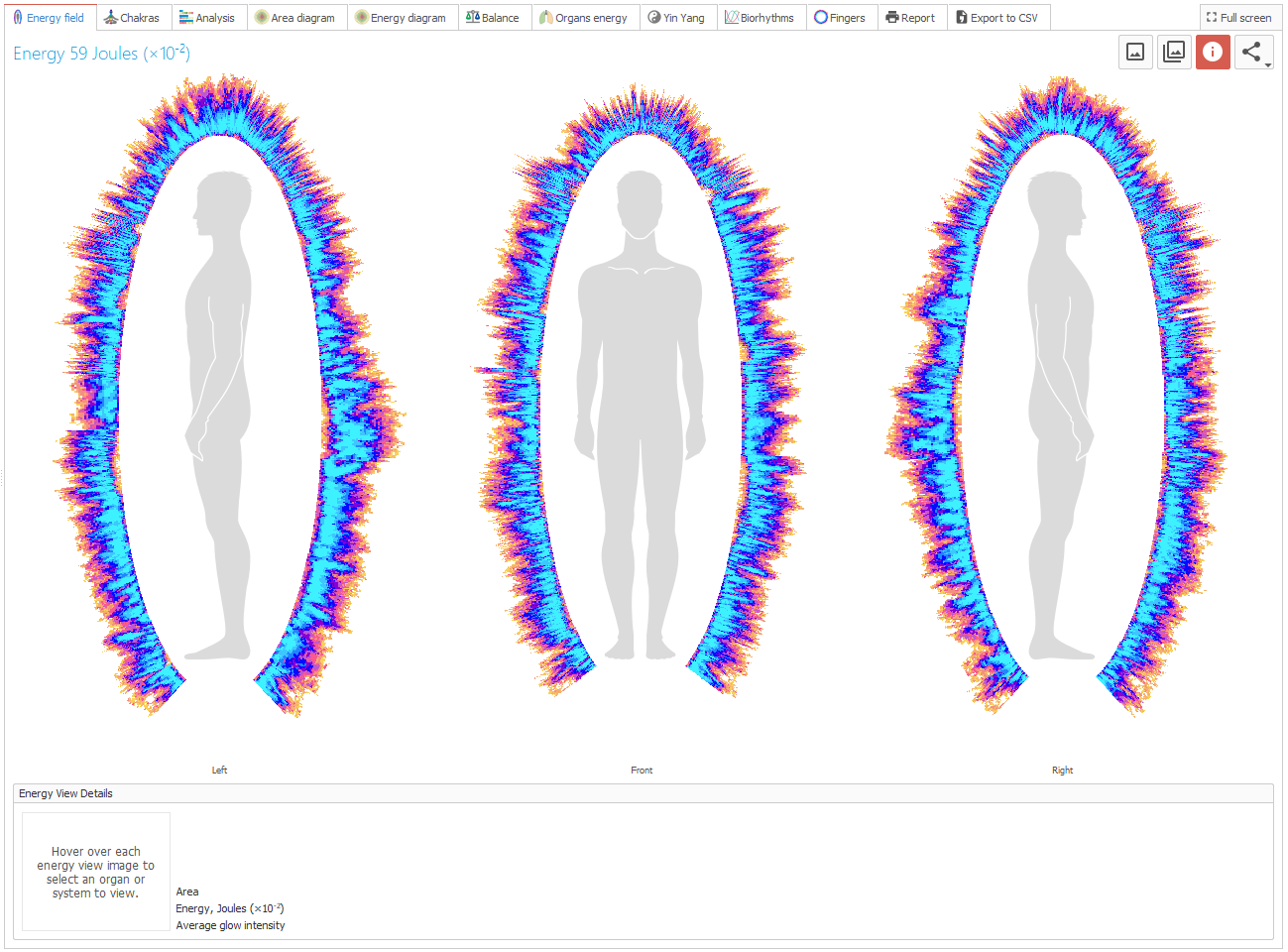 GDV Technique is the computer registration and analysis of electro-photonic emissions of different objects, including biological (specifically the human fingers) resulting from placing the object in the high-intensity electromagnetic field on the device lens.
When a scan is conducted, a weak electrical current is applied to the fingertips for less than a millisecond. The object's response to this stimulus is the formation of an electronic emission. The electrons emission stimulates gas discharge (glow) that is captured by the video camera and then translated and transmitted back in graphical representations for further analysis.

FREE WORLDWIDE FEDEX SHIPPING
The image, which we create in Bio-Well instrument, is based on the idea of the Acupuncture points concept and verified by 20 years of clinical experience by hundreds of practitioners with many thousands of patients. The scanning process is quick, easy, and non-intrusive... do it daily for best results! Get real-time feedback on what factors - positive and negative - affect your stress and energy state. The Bio-Well Sputnik accessory measures environment and object energies too! Bio-Well is not a medical instrument. It provides an impression of your energy and stress levels and allows users to see their day-to-day transformation and the influence of different situations and stimuli. Friendly software makes data processing simple and convenient for non-experienced users.
Testimonials
Professor Michael Borkin is a leading endocrinologist in the US. During many years of medical practice, he has helped thousands of patients. Special creams and supplements, being produced by his companies, are known in the US, China, and Russia. All the time he is developing new formulas helping people to solve different health issues.
ERICO AZEVEDO has his Ph.D. in Psychology and Electrical Engineering. 


 

 

 ORDER NOW AND START YOUR JOURNEY OF LIGHT!
888-424-2071